I always compare our service to a tax consultant's work.
There is nothing you cannot do – but …
Do you have the manpower?
Do you have the experience?
Do you have the knowledge?
In the end, your tax consultant should prevent unnecessary expenses and troubles and it must be less expensive than doing it yourself.
That is exactly what we do!
In some companies the first officers do the flight planning to save costs, although the focus of a first officer lies on the left seat of the cockpit, becoming a commander and not spending hours to find the shortest or most efficient route.
It is also a question of time.
Should the planning be done during the rest time between two flights?
What about changes when the crew is in the air? Diversion …?
Do you want to risk your passengers´ satisfaction?
We are at your disposal 24 hours a day.
We save you from running into troubles.
It is your advantage to benefit from our experience in daily operation.
We inform you about expected troubles concerning getting fuel, parking or any other limitation. Our operation's team immediately starts with the calculation and checks if a fuel stop becomes necessary.
Nowadays a lot of flight planning tools offer databases with already flown routes. It is fast and easy to use one of these; however they only include routes at the selected cruising level, leaving out possibly shorter routes at a lower level.
Flight from LEPA to LIRQ:
CFMU route proposal level 300:
N0452F300 MEROS UN853 LUMAS UT16 NEVIX UT253 STP UL127 SODRI UM728 BTA UL146 ELB UL12 MAREL
Optimized:
N0452F300 MEROS UN853 NETUP UT253 STP UM985 PIGOS/N0427F180 Y15 USANO/N0433F190 Y15 TIVNO/N0427F180 Y15 ABN Z713 KALMO/N0422F170 M730 BEROK
Difference: 3 minutes, 27NM (5%)


The use of departure or arrival routes at lower levels than the optimized altitude and the use of conditional or weekend routes significantly shorten the flight time.
Our flight planning package includes:
Our company document called Flight Release gives a precise overview of all necessary information for the crew, such as Schedule, Slots, Handling, Fuel, Permissions ….
Our company document called Pax Ticket includes all transferred pax details.
M & B for your flight.
Source PPS.
The attached layout was designed in cooperation with our crews; we can however design - without additional costs - a specific layout that meets your individual requirements.
Source PPS.
Other alternatives, not for commercial use.
ICAO ATC FPL form.
Source PPS
Adequate airport list.
Source PPS
Weather and Notam. With the PPS system you can group legs and get Notam information for all legs only once.
Source PPS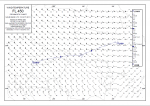 Wind and Temperature FL450
Source PPS
Wind, Temperature, Tropopause, Icing and Turbulence Forecast Chart
Source PPS

Significant Weather Chart
Source PPS